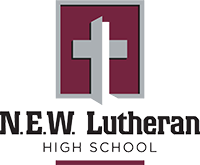 Activities & Dances
CLUBS/ACTIVITIES
There are many opportunities for students to be involved in after school activities. It is important to us to be able to see interests and passions be developed in our young people.

Here are some clubs and activities that our students can join:

National Honor Society
Our advisor, Mrs. Susan Wendt, organizes this group to provide leadership for the student body and to perform acts of service in the community. Member students must maintain a certain GPA and must be students of high character to maintain eligibility in this group.
Student Council
This organization provides leadership for the student body as well. Officers are elected by their peers and they meet on a weekly basis to plan dances, servant events, spirit weeks and blood drives. Our Student Council advisor is Mrs. Shari Wise.
Yearbook
The yearbook committee meets periodically throughout the year to design the look and layout of the yearbook. They also take thousands of pictures, organize themes and communicate with the student body and their advisor, Mrs. Allison Gibbons, to keep up with work that's required. Yearbook is offered as a class for credit during the spring semester.


Robotics
This activity is very appealing to our students who gravitate to the STEM subjects (Science Technology Engineering and Math). Our school-sponsored team practices on a weekly basis on campus. The robot must be built up and programmed to perform specific functions during competitions. Our team competes against other high schools from around the region several times throughout the year. Mrs. Susan Wendt, along with two additional coaches, advise the team throughout the year.


Forensics
Mrs. Allison Gibbons, our advisor, works to prepare our students in the art of public speaking. Forensics meets are scheduled throughout the months with many of our students advancing to the state competition in Madison during the month of March.
Math Team
Miss Loren VanDenBerg leads our teams in competition against the fellow schools in the Packerland Conference. Several math meets are scheduled January through March for our 'Mathletes' to participate in. With three and sometimes four teams competing, Miss VanDenBerg has a strong program that does very well against larger schools.
In addition to these ongoing activities, additional groups are formed based on student interest. Some of these activities are: Art Club, Math and Science Bowl, Ice Fishing, Dance & Cheer & Newspaper.
DANCES
Life on campus is full of activities! With music, games, theater, yearbook, academics, chapel services, service opportunities and Bible studies, there is a lot to get involved in. Another way for our students to enjoy life as a Trailblazer is to attend dances.

Homecoming
Every year our alumni come back for a visit, we have a full week of pep assemblies and crazy dress up days and we finish the week with games, meets and matches with our Trailblazers competing for HIM! Homecoming week ends with the Homecoming Dance that is held on our campus.

All of our students are encouraged to attend to enjoy the social highlight of the fall. Student DJ's create playlists, our Student Council prepares the food and decorates the gym and our parents are welcome for the introduction of our Homecoming Court right before the dance. This special night is great for our students as they enjoy each other's company in a God-honoring environment.
Snowball
The Student Council organizes this special semi-formal social event in February every year. Our young ladies can ask the guys to this dance, turnabout style, if they'd like but there's nothing preventing the guys from doing the same. Snacks and punch are served in the commons that night.

The Snowball dance is a great way to break up the longer winter months and it provides another outlet for our students to be together in a safe setting.
Prom
Each spring, the Junior class, with the help of parents and faculty advisors, organizes the Junior Prom. This event is held off-campus at a special venue. A full meal is served and the dance is held at the same site. Parents join us for the opening dance and then to witness the introduction of the Prom Court.

After the dance, the student make their way to a local site for Post Prom, where they can all gather together for more food, activities and fun in a properly supervised location.