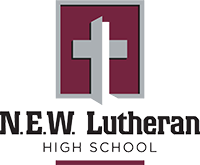 Parent info/Documents
SCRIP
Scrip is another way to earn money for both NEWLHS and your family tuition account. It's so easy!

How it works - Gift Cards can be purchased both at school or on the app. The percentage that is given by the Vendor is split between the school and your account. For example, if a $100 Gift Card lists a 10%, it would cost you $100 but you would get $5 towards your account and so would the school. It's a win-win for everyone!

Directions on how to sign up are on the Scrip form. Simply click on the link above! Thank you!